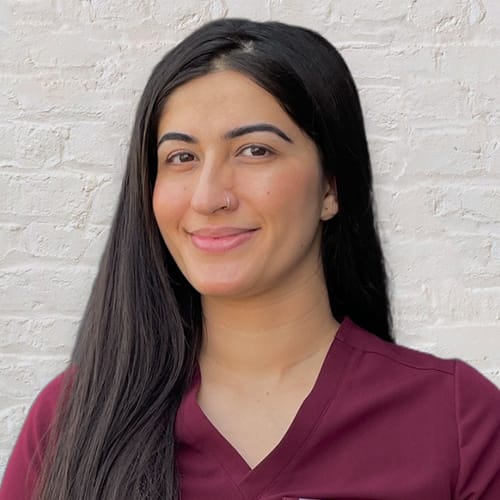 Dr. Puneet Sohi
General Dentist
University of Toronto
Dr. Puneet Sohi is a graduate of the University of Toronto, Faculty of Dentistry. Born and raised in India, she graduated with a Bachelor's in Dental Surgery in 2014. After graduation, Dr. Sohi moved to Canada and completed the Doctor of Dental Surgery program at the University of Toronto in 2019. Upon graduation, Dr. Sohi chose Alberta to settle down for the long term. She took on the opportunity to serve the Northern community of La-Crete and its surrounding areas for over a year. She has been serving the Edmonton community for the last three years.
Dr. Sohi enjoys all aspects of dentistry and is certified to do Invisalign. Dr. Sohi has a great passion for dentistry and loves to work with kids. Dr. Sohi's aim as a dental professional is to take the time to get to know her patients' needs and expectations and to make their dental visits as comfortable as possible by alleviating their dental anxiety. She believes in continuous lifelong learning and keeps current with the latest innovations to provide the best possible care for her patients.
Dr. Sohi lives in Edmonton with her loving Husband. In her free time, Dr. Sohi enjoys reading, weightlifting, hiking, yoga, camping, listening to music and spending quality time with her family and friends. Dr. Sohi looks forward to working with you and helping you with your dental needs.
Languages spoken: English, Punjabi, Hindi